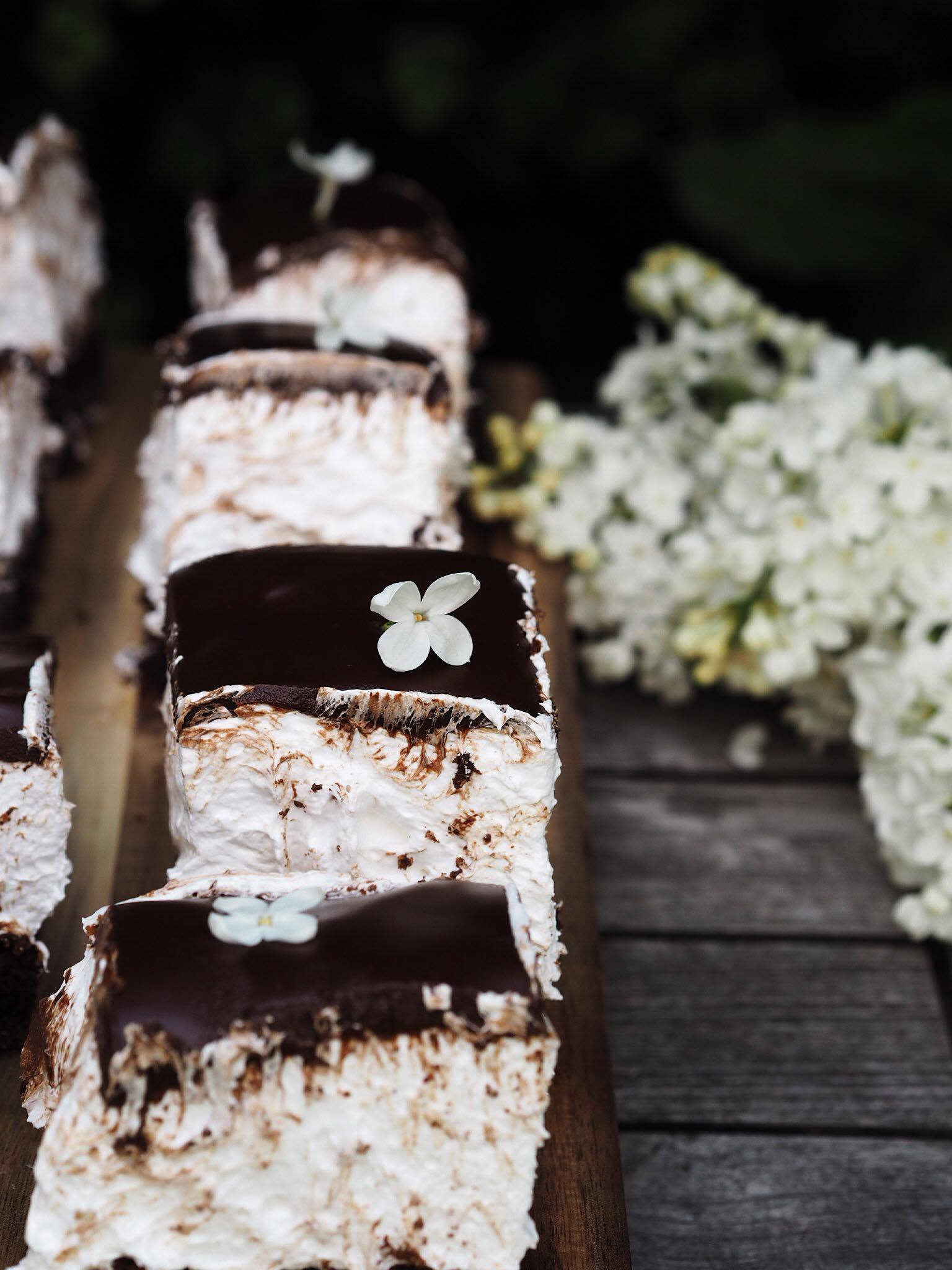 Brownie cream puff cake!
Ingredients
Brownie:
Cream puff foam:
Chocolate cover:
Instructions
Brownie:
Melt the butter and let it cool a little. Whip sugar and eggs light and airy. Mix the dry ingredients and gently stir the dough with the chopped chocolate. Add the melted butter. Pour the dough into a baking sheet (21×21) coated with baking paper and baking the cake in the oven at 170 ° C for approx. 30 minutes. Allow the cake to cool completely.
Cream puff foam:
Boil sugar, water and glucose syrup into a pot until it reaches 117 ° C. Whip egg whites, vanilla and a little sugar together. When the sugar syrup is ready, it is poured into the egg whites in a thin beam while whipping at high speed. Whip the whole bath together for approx. 20 minutes.
Take the cake out of the fridge and pour the cream puff foam onto the cake. Put it back on the fridge while you are making chocolate coatings.
Chocolate cover:
Melt chocolate and butter in a saucepan and add the oil when butter and chocolate are melted and stir well until it becomes smooth and shiny.
Pour the chocolate over the cold cake with creamball foam and put it on the fridge again until the chocolate is solidified. Decorate with, for example. coconut flour or freeze-dried raspberries / strawberries. Cut the cake into mundane pieces and serve!
Bon appetite!